Are you tired of your website lurking in the dark corners of the internet, waiting for someone to stumble upon it? Well, fret no more, because we've got the ultimate guide on how to improve your SEO rankings and give your site the boost it desperately needs in 2023!
It's time to dust off those cobwebs, grease those digital gears, and get ready for some serious traffic action.
Now, I know what you're thinking.
Fear not, my fellow internet wanderer, for we shall demystify the enigma that is search engine optimization.
In this complete guide, i'll unveil all the secrets, tips, and tricks to skyrocket your website to the top of the search engine results pages. I'll take you on a wild journey through keyword research, backlink building, and on-page optimization.
You'll become a bona fide SEO pro in no time, armed with the knowledge and strategies to give your competitors a run for their money.
So, grab your coffee, strap on your thinking cap, and join us as we unravel the mysteries of SEO and show you how to triumphantly improve your rankings.
Let's get ready to make your website the center of attention in 2023!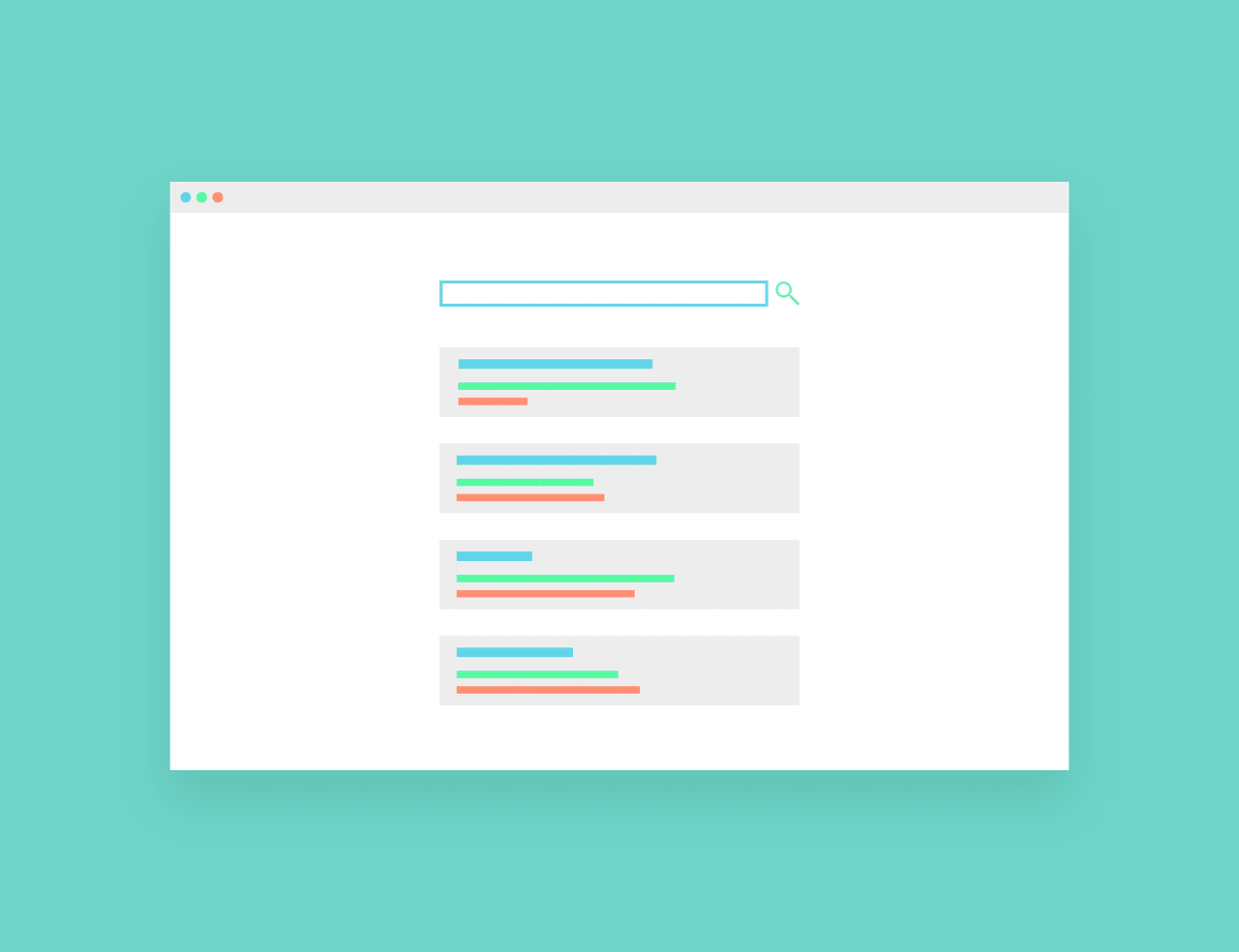 Understanding SEO Rankings in 2023
In 2023, understanding SEO rankings is crucial. SEO rankings determine how visible a website or web page is on search engine result pages. With the constant evolution of search engine algorithms, it is essential to keep up with the latest trends and techniques to improve rankings.
In the coming years, user experience will play a significant role in SEO rankings. Therefore, creating engaging and relevant content that aligns with user intent will be vital.
Additionally, mobile optimization will become increasingly important, as more and more people rely on their smartphones for online searches. Websites that are not mobile-friendly will likely see their rankings suffer.
Voice search optimization will also gain prominence, as voice assistants like Alexa and Siri become more popular. Businesses will need to adapt their SEO strategies to optimize for voice searches by focusing on conversational keywords and providing concise, direct answers.
What is SEO and why is it important?
So, SEO, it's like this magical thing that helps your website show up higher on search engine results.
Like, imagine you're on Google and you type in "best pizza in town", and boom, the top results are all these delicious looking pizza places.
That's because those businesses have rocked their SEO game. SEO stands for Search Engine Optimization, and basically, it's all about making your website more visible and attractive to search engines like Google.
And trust me, you want to pay attention to this stuff because
People rarely go beyond the first page anyway.
So, by improving your SEO, you can increase your website traffic, get more conversions, and ultimately boost your online presence. It's all about giving your website the attention it deserves, so start optimizing and get ready to skyrocket your online visibility!
How search engines rank websites
Have you ever wondered how search engines like Google rank websites? Well, let me break it down for you in a laid-back way. Alright, so these search engines basically analyze a ton of factors to determine the ranking of a website.
They take into account things like the relevance of content to the user's query, the overall quality of the website, and how often it gets updated. Oh, and they also consider how many other websites link to it.
So basically, if your website has killer content, is user-friendly, and gets a lot of backlinks, then you've got a better chance of ranking higher in search engine results. It's like a popularity contest, but for websites. And these search engines are getting smarter with every algorithm update, so you gotta stay on your toes and keep up with the game.
Key factors influencing SEO rankings in 2023
Alright, let's get real about the SEO game in 2023. We all know that showing up on that first page of Google is the holy grail, right? Well, to make that happen, you need to know what's hot and what's not in the world of SEO this year. Here are the nitty-gritty factors that will rock your SEO world in 2023:
Top-Notch Content: Your content has to be the bomb – top quality, super relevant, and super informative.
Keep 'Em Hooked: Make sure your content answers what people are looking for. That's the secret sauce.
Keyword Magic: Sprinkle those relevant keywords throughout your content to make Google stand up and take notice.
2. User Experience (UX) ⚡️
Need for Speed: Your website needs to load faster than a cheetah on caffeine to keep users happy and Google impressed.
Mobile Marvel: With mobile-first indexing, make sure your site looks amazing and works like a charm on mobiles.
User-Friendly Vibes: Keep it simple and user-friendly – easy navigation and all that jazz.
3. Core Web Vitals: The UX Rockstars 🤘🏼
Largest Contentful Paint (LCP): Make sure the big stuff loads quickly.
First Input Delay (FID): Be snappy when users interact with your site.
Cumulative Layout Shift (CLS): Don't let those annoying layout shifts drive your users nuts.
4. Mobile SEO Awesomeness 📱
Mobile-First Mania: Google's digging mobile sites, so make sure yours shines on smartphones.
Mobile Magic: Keep it smooth and seamless for mobile users with responsive design and all that good stuff.
5. Structured Data for the Win 📂
Schema Markup: It's like dressing up your content to impress Google and get fancy snippets in the search results.
Rich Snippets: Get noticed with those star ratings and extra info in the search results.
7. Backlinks and Quality Connections ⛓️
Quality Over Quantity: Don't just collect backlinks like trading cards. Get the good ones from trustworthy sites.
Stay Relevant: Make sure those backlinks fit right in with your content and your niche.
8. Page Power and Ranking Hacks ✅
Boost Your Content: Keep fine-tuning your content to crank up that page power.
Social Street Smarts: Use social media to strut your stuff and get noticed.
9. Security: Lock It Down with HTTPS 🔐
Secure Sockets Layer (SSL): Go the HTTPS route for a secure, trustworthy website.
Build Trust: Show you mean business when it comes to security.
10. Voice Search: Talk the Talk 📣
Talk Like a Human: Write your content like you're having a chat. Voice search loves natural language.
Grab Featured Snippets: Be the answer to voice search questions by aiming for those featured snippets.

Optimizing On-Page Elements for Better Rankings
Optimizing on-page elements is crucial for better rankings on search engines. One of the key aspects of on-page optimization is the strategic use of keywords throughout the content.
Incorporating relevant keywords in the page title, headings, and meta description can significantly boost visibility and organic rankings.
Additionally, optimizing content for featured snippets can provide a competitive advantage. Featured snippets appear at the top of search engine results, showcasing concise and informative content.
To improve SEO performance, on-page SEO should also focus on factors such as load time and user experience. Slow-loading pages can result in high bounce rates, negatively impacting rankings.
Therefore, optimizing images and code, as well as minimizing unnecessary scripts and plugins, can help improve load time.
Choosing and optimizing target keywords
Target keywords are the words or phrases that users are most likely to search for on Google.
By selecting relevant and highly searched keywords, businesses can increase their chances of appearing in Google search results.
However, it is not enough to simply choose popular keywords. Optimizing these keywords for Google ranking is equally important. This involves understanding the various ranking factors that Google considers when determining the relevance and quality of a website.
Factors such as content relevance and quality, backlinks, and user experience all play a role in determining a website's ranking. Therefore, businesses need to ensure that their content is optimized to meet these ranking factors.
Content marketing plays a crucial role in this process, as it allows businesses to create high-quality, relevant content that targets specific keywords.
By creating content that aligns with user intent and provides value, businesses can improve their chances of ranking higher on Google.
Additionally, businesses can actively work on improving their website's ranking by analyzing the performance of their keywords and making necessary adjustments. This could involve tweaking the content, building quality backlinks, or enhancing the user experience.
Choosing and optimizing target keywords is a continuous process that requires constant monitoring and adaptation to improve a website's visibility and ranking on Google search results.
Improving loading speed for better user experience
Slow loading websites can have a negative impact on traffic to your website, as users tend to get frustrated and leave if a page takes too long to load.
By optimizing your website's loading speed, you can ensure that your visitors have a smooth and seamless browsing experience, ultimately leading to a higher engagement and conversion rate.
Additionally, search engines like Google take loading speed into consideration when ranking websites in their search results.
A fast-loading website not only improves user experience but also increases the chances of your website appearing higher in organic search results. This means that more search traffic can be directed to your site, which can result in higher visibility and increased organic traffic.
By focusing on improving loading speed, you can enhance the overall user experience and bring more traffic back to your site.
Creating high-quality and engaging content
So you wanna create some top-notch, mind-blowing content that leaves your readers begging for more? Well, buckle up, my friend, because I've got the scoop on how to do just that!
First things first, let's talk about ways to improve your content game.
Have you ever heard of the title tag? It's like the ultra-sassy, attention-grabbing outfit your content wears to the party.
A captivating title tag can make all the difference, so don't skimp on the creativity!
Now let's get down to the nitty-gritty – quality content.
You know, the kind that makes your readers laugh, cry, or maybe even question their life choices. It's all about exceeding expectations and giving your audience a virtual high-five.
Oh, and don't forget, a solid piece of content isn't just about flashy graphics or fancy words, it's about capturing hearts and minds.
So, my fellow content creator, go forth and whip up that magical potion of high-quality content that'll have readers lining up faster than a kid at an ice cream truck!
Using header tags and structured content
Using header tags and structured content can greatly improve your Google rankings and increase your chances of appearing higher in the SERP (search engine results page).
Header tags (H1, H2, H3, etc.) help search engines understand the structure and hierarchy of your content.
By using header tags to properly structure your web page, you signal to search engines what each section is about and what keywords or key phrases are most important. This enhances the indexability of your content and makes it easier for search engines to understand and rank your page in search results.
Structured content, on the other hand, refers to organizing your content in a logical and coherent manner using bullet points, numbered lists, and subheadings. This makes your content more readable and user-friendly. Moreover, search engines also prefer well-structured content as it helps them better understand the context and relevance of your page.
Therefore, by taking the time to properly structure and format your content, you can improve your website's visibility, attract more organic traffic, and ultimately improve your Google rankings.
Optimizing images and media files
Optimizing images and media files is a crucial step in website optimization. Large media files can significantly slow down the loading speed of a webpage, leading to a poor user experience and a higher bounce rate. By compressing and resizing images, website owners can reduce the file size without compromising the image quality.
There are various tools available, both online and offline, that can be used to optimize images. These tools can automatically compress the images, remove unnecessary metadata, and convert the image format to a more web-friendly one. In addition to optimizing images, it is also important to optimize media files such as videos and audio files. This can be done by choosing the appropriate file format and compression settings.
By optimizing images and media files, website owners can significantly improve the performance of their website and provide a better user experience for their visitors.
Implementing on-page SEO strategies
Implementing on-page SEO strategies is crucial for improving search engine rankings and increasing online visibility. By optimizing various elements on a webpage, such as title tags, meta descriptions, headers, and URL structures, websites can provide search engines with relevant information about their content. This allows search engine bots to easily crawl and index the site, making it more likely to appear in search engine results pages (SERPs).
Properly optimizing on-page elements can also enhance the overall user experience by making the website more user-friendly and accessible. Additionally, strategic keyword placement and interlinking can help search engines understand the website's primary topics and improve its chances of ranking for relevant keywords. Implementing on-page SEO strategies, websites can attract organic traffic and increase their chances of being discovered by potential customers, ultimately leading to more conversions and business success.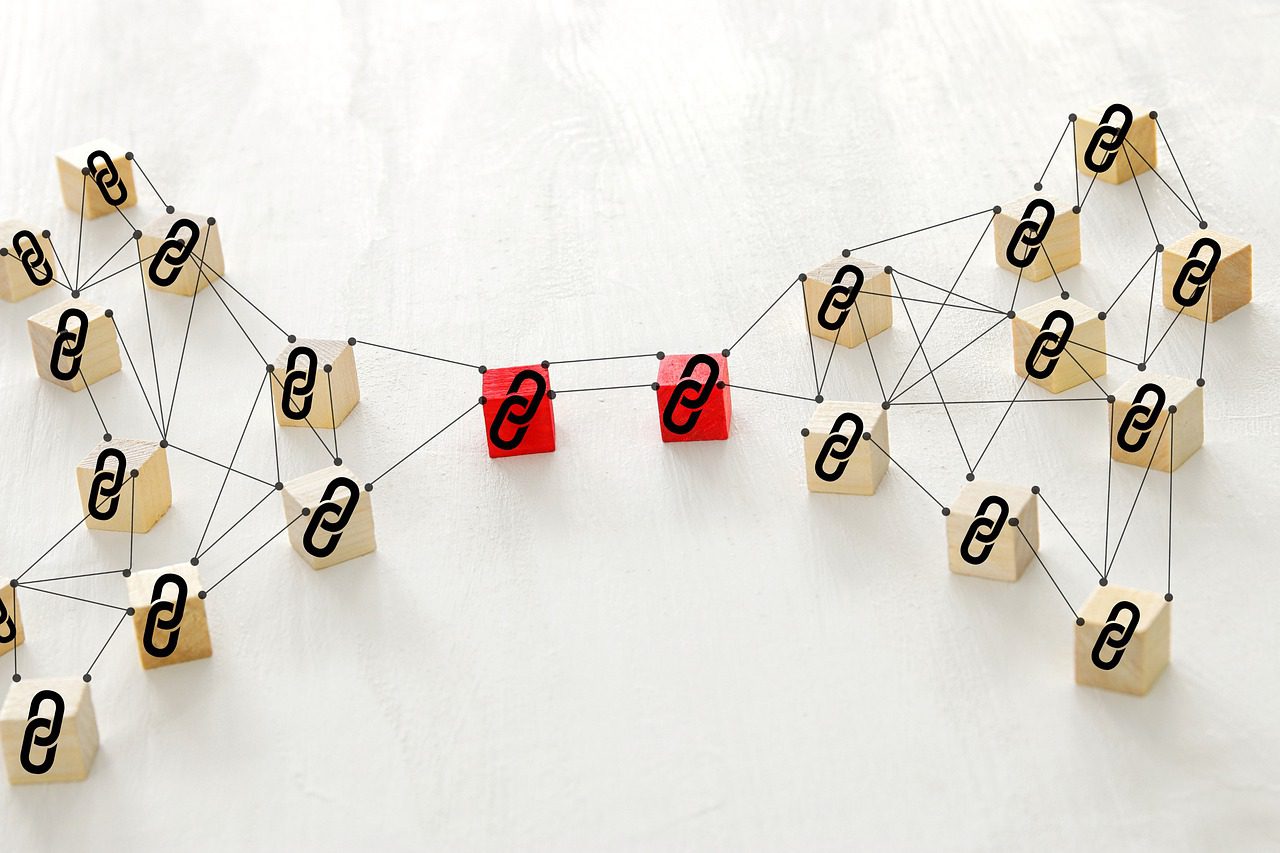 Building Strong Backlinks
Building backlinks is like finding a needle in a haystack, except the haystack is the internet and the needle is a high-quality website that actually wants to link to you. It's like trying to get a seat at the cool kids' table in high school, except instead of being judged on your fashion sense, you're being judged on the relevancy and authority of your content.
It's a tough game, my friend, but with a little creativity and a lot of outreach, you can crack the code. Just remember, building backlinks is like building a house – you need a solid foundation, a good plan, and plenty of hammering away at those keyboard keys.
The importance of backlinks in SEO
Backlinks are an essential component of search engine optimization (SEO) strategies. These links act as endorsements or votes of confidence from other websites, indicating to search engines that the content is reliable and valuable.
When search engines index websites, they take into account the quality and quantity of backlinks. Websites with a higher number of credible backlinks are more likely to have a higher ranking on search engine results pages, particularly on Google, where backlinks are considered a significant ranking factor.
Google uses backlinks to determine the authority and relevance of a website in relation to certain keywords or topics. By acquiring quality backlinks, websites can increase their visibility and improve their chances of ranking at the top of search results, resulting in increased organic traffic and higher conversion rates.
Strategies to acquire high-quality backlinks
One of the best ways to acquire high-quality backlinks is by creating valuable and relevant content that other websites would want to link to. By producing content that is informative, engaging, and unique, you increase the chances of other website owners wanting to reference or share it with their audience.
Collaborating with influencers or industry experts is another effective strategy to acquire high-quality backlinks. When an influencer or expert mentions or links to your website, it not only adds credibility to your content but also increases your chances of acquiring high-quality backlinks from their followers or audience.
Additionally, actively engaging in guest blogging can also help you identify opportunities to acquire high-quality backlinks. By reaching out to relevant websites or blogs in your industry and offering to write a guest post, you can not only showcase your expertise but also secure a backlink in return. It is important to remember that the overall aim should be quality over quantity, and building relationships with other website owners or influencers can significantly boost your chances of acquiring high-quality backlinks.
Guest posting and outreach campaigns
In the world of digital marketing, guest posting refers to writing and publishing content on another website to reach a new audience and drive more visitors to one's own website. This technique not only helps in building backlinks, which is a crucial Google ranking factor, but also establishes credibility and authority in the industry.
Outreach campaigns, on the other hand, involve reaching out to relevant websites and bloggers to collaborate on content creation and sharing. By partnering with influential websites, businesses can expand their reach and tap into their existing audience. This not only helps in increasing the website's visibility, but also strengthens its online presence and boosts its online reputation.
These strategies, when implemented effectively, can lead to higher search engine rankings, increased organic traffic, and ultimately, improved conversions and sales. st post, you can not only showcase your expertise but also secure a backlink in return. It is important to remember that the overall aim should be quality over quantity, and building relationships with other website owners or influencers can significantly boost your chances of acquiring high-quality backlinks.
Utilizing social media for link building
Well, forget hanging up flyers on telephone poles, my friend, because we live in the digital age! And what better way to improve your online presence than by utilizing social media for link building? It's like having a superpower, only cooler!
Just imagine all those juicy backlinks you can get from sharing your awesome content on Facebook, Twitter, and Instagram. I mean, who needs a billboard when you can have Google looking all eyes on you? Yep, that's right, Google looks at social signals and rewards you for being popular. It's like high school all over again, but without the acne and awkward teen angst.
So, whether you're sharing hilarious cat videos or dropping knowledge bombs in your niche, social media is the ultimate wingman for skyrocketing your website's visibility. So go ahead, be the social media superhero you were born to be and watch your link building game reach new heights!
Monitoring and managing backlink profile
Backlinks, which are incoming links from other websites, play a significant role in determining the authority and relevance of a website in the eyes of search engines like Google.
By regularly monitoring the backlink profile using tools like Google Analytics, website owners can gain valuable insights into the sources and quality of their backlinks. This allows them to identify and address any potentially harmful or low-quality links that may negatively impact their website's ranking.
Additionally, by actively managing the backlink profile, website owners can focus on acquiring high-quality backlinks from authoritative sources. These backlinks not only improve the website's search engine ranking but also increase its visibility at the top of the search results.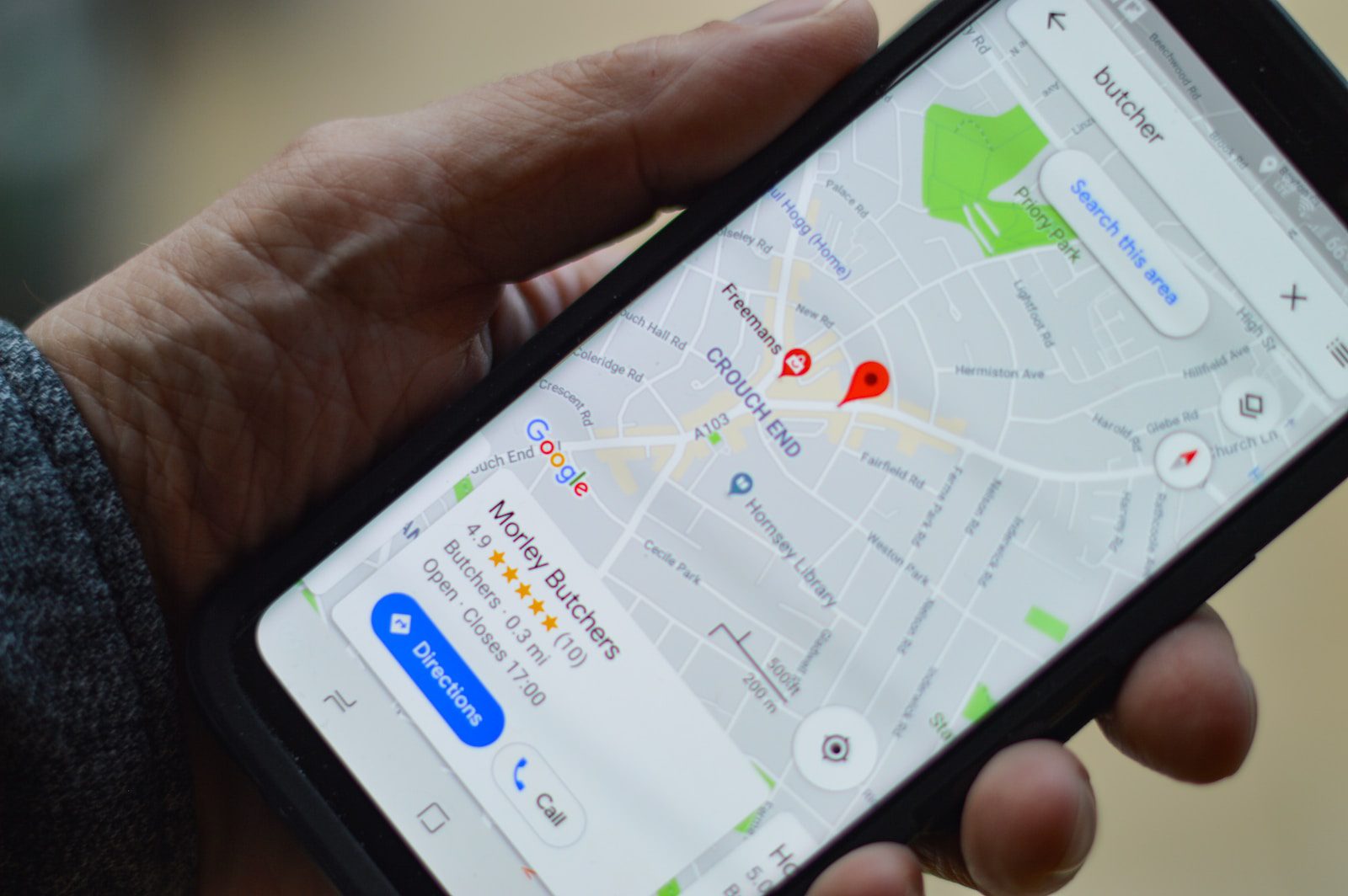 Local SEO Strategies for Better Visibility
One effective way to enhance your local search rankings is by creating and optimizing your Google My Business listing. This free tool allows you to provide accurate and up-to-date information about your business, increasing your chances of appearing in local search results.
It is also essential to create content around local keywords that are relevant to your target audience. By incorporating location-specific keywords naturally throughout your website and blog content, you can attract local organic traffic and improve your rankings in local search results.
Additionally, ensuring your website is mobile-friendly is vital for local SEO, as a majority of local searches are conducted on mobile devices.
Finally, consistently monitoring and responding to customer reviews on platforms such as Google Business can boost your SEO. Search engines consider positive reviews as a signal of trust, which can ultimately lead to higher rankings and increased visibility.
Understanding the importance of local SEO
Local SEO aims to optimize the online presence of a business to appear in local search results. With the rise of mobile devices and voice search, more people are searching for products and services near them. By implementing local SEO strategies, businesses can increase their visibility to potential customers in their local area.
Local SEO helps businesses to connect with their target audience and drive more foot traffic to physical stores. This can lead to higher conversions and ultimately, increased revenue.
Optimizing Google My Business profile
Start by ensuring that all your business information is accurate and up to date, including your address, phone number, and website.
Use high-quality and captivating photos that showcase your products or services.
Encourage customers to leave reviews on your profile, as this will boost your credibility and rank higher in search results.
Regularly update your profile with posts about promotions, events, or new products and services to keep customers engaged.
Take advantage of the insights and analytics provided by Google My Business to track your profile's performance and make necessary improvements.
Implementing local citation and directory listings
Local citations refer to the mentions of a business's name, address, and phone number on various online platforms, such as directories, review sites, and social media. These citations not only provide accurate and consistent information to potential customers but also signal to search engines that the business is legitimate and trustworthy.
Directory listings, on the other hand, are online databases or directories where businesses can submit their information. These listings can not only drive direct traffic to a business's website but also improve its Local SEO by enhancing its presence in search engine results pages (SERPs).
Generating Positive Online Reviews
Reviews aren't just feedback; they're digital gold for local businesses:
Review Platforms: Get your business listed on popular review platforms like Google My Business, Yelp, and TripAdvisor.
Encourage Happy Customers: Delight your customers, and kindly ask them to leave positive reviews if they're satisfied with your service.
Respond Actively: Engage with reviewers, whether their feedback is positive or constructive, to show you value their input.
Quality over Quantity: Aim for genuine, authentic reviews rather than soliciting fake ones.
Targeting Location-Specific Keywords
Local keywords are your map to success in the local SEO landscape:
Keyword Research: Identify and target keywords that incorporate your location, services, and products.
Localized Content: Create content that's specific to your region, addressing local needs, events, and trends.
Optimized Meta Tags: Craft meta titles and descriptions with location-based keywords to improve your visibility in local searches.
Local Link Building: Partner with local businesses and organizations to build backlinks and boost your local authority.

Improving User Experience and Site Performance
Welcome to the wild world of online shenanigans! User experience (UX) and site performance are more than just fancy words, they're the secret sauce to dominating the internet. If you want your website to stand out like a disco ball at a boring party, you better make sure it's not only easy on the eyes but also works like a well-oiled machine. Here are five cunning strategies to take your website to new heights of awesomeness:
1. Creating Mobile-Friendly and Responsive Designs
With the majority of internet users accessing websites through mobile devices, having a mobile-friendly and responsive design is no longer an option; it's a necessity. Here's how to do it right:
Responsive Layout: Ensure your website adjusts seamlessly to various screen sizes, from smartphones to desktop monitors.
Mobile Optimization: Prioritize mobile users by designing with their needs in mind, such as touch-friendly buttons and legible text.
Consistent Branding: Maintain a consistent brand identity across all devices to reinforce your image.
2. Enhancing Site Navigation and Usability
Effective navigation and usability are key to keeping users engaged and guiding them toward their goals. Here's how to enhance these aspects:
Intuitive Menus: Create clear and straightforward navigation menus that help users find what they're looking for effortlessly.
Logical Information Architecture: Organize content logically and use descriptive labels for menu items and links.
User Testing: Conduct user testing to identify pain points and make improvements based on real user feedback.
3. Reducing Bounce Rates and Increasing Dwell Time
Bounce rates and dwell time directly impact your site's performance and SEO rankings. To reduce bounce rates and encourage longer visits:
Engaging Content: Create compelling and informative content that captivates visitors and encourages them to explore further.
Internal Linking: Strategically place internal links to guide users to related content and keep them on your site.
Interactive Elements: Implement interactive features like quizzes, polls, or surveys to engage users and hold their interest.
4. Optimizing Website Load Times
Website speed is a critical factor in user satisfaction and search engine rankings. To optimize load times:
Image Compression: Compress images to reduce file sizes without compromising quality.
Browser Caching: Implement browser caching to store website data locally and speed up subsequent visits.
Minimize HTTP Requests: Reduce the number of requests to your server by optimizing scripts and stylesheets.
5. Tracking and Analyzing User Behavior with Analytics
To continually enhance user experience and site performance, you need data-driven insights. Utilize analytics to:
Monitor User Behavior: Track user interactions, page views, and click-through rates to gain valuable insights.
Conversion Tracking: Set up conversion goals to measure the effectiveness of your website in achieving specific objectives.
A/B Testing: Experiment with different design elements and content variations to determine what resonates best with your audience.
Focusing on these strategies, you'll not only improve the user experience on your website but also boost its performance, reduce bounce rates, increase dwell time, and ultimately enhance your search engine rankings. Remember that user experience and performance optimization are ongoing efforts that require regular evaluation and adjustment based on user feedback and analytics data.
Staying Updated with Latest SEO Trends and Tools
In the constantly changing world of search engine optimization (SEO), being a step ahead is the secret to triumph. To keep your SEO game strong and avoid being left in the dust, it's absolutely vital to stay in the loop with all the cool new trends and tools. Here are five super important strategies to keep yourself updated with the ever-altering SEO landscape:
1. Following Industry Blogs and Publications
Staying informed begins with a commitment to continuous learning. Industry blogs and publications are treasure troves of valuable information, providing insights, updates, and expert opinions. Here's how to make the most of them:
Diversify Your Sources: Follow a variety of reputable SEO blogs, news websites, and forums to get a well-rounded perspective.
Subscribe to Newsletters: Sign up for newsletters from trusted sources to receive the latest SEO updates directly in your inbox.
Stay Engaged: Actively participate in discussions, ask questions, and share your knowledge with the SEO community.
2. Utilizing SEO Tools for Keyword Research and Analysis
SEO tools are your best friends when it comes to gathering data and making informed decisions. Here's how to leverage them effectively:
Keyword Research: Utilize keyword research tools to identify relevant keywords, assess their search volume, and uncover opportunities.
Competitor Analysis: Analyze competitors' keyword strategies to gain insights into their success and discover new keyword ideas.
Rank Tracking: Monitor your website's keyword rankings and track changes over time to assess the effectiveness of your SEO efforts.
3. Analyzing Competitors' Strategies and Performance
Competitor analysis is a goldmine of insights that can help you refine your SEO strategy. Here's how to do it:
Identify Key Competitors: Determine who your main competitors are in your niche or industry.
Assess Their Keywords: Analyze their keyword rankings and identify keywords where they outperform you.
Learn from Their Backlinks: Study their backlink profiles to discover potential link-building opportunities.
Benchmark Performance: Compare your website's performance metrics, such as traffic and conversion rates, to those of your competitors.
4. Monitoring Search Engine Algorithm Updates
Search engines frequently update their algorithms, impacting rankings and SEO strategies. To stay ahead, adopt the following practices:
Regular Checks: Monitor SEO news sources and official announcements from search engines like Google.
Adapt Quickly: When an algorithm update occurs, assess its impact on your website and make necessary adjustments promptly.
Seek Guidance: Consult SEO experts or forums to understand the implications of major algorithm changes and adapt your strategy accordingly.
5. Optimizing SEO Efforts with Data-Driven Insights
Data-driven decision-making is the hallmark of successful SEO. Here's how to put data to work for your website:
Analytics Integration: Implement robust analytics tools to gather data on user behavior, traffic sources, and conversion rates.
Set Clear Goals: Establish specific SEO goals and use data to track progress toward achieving them.
Regular Reporting: Create regular reports that highlight key performance metrics and trends, allowing you to make informed decisions.
By making these strategies a part of your SEO routine, you'll be all set to conquer the wacky world of SEO. Keeping yourself in the loop with the hippest trends and rocking the right tools will give you a leg up on the competition. You'll be swimming in organic traffic, making your website the bomb, and achieving ride-or-die success in the wild realm of SEO.
Conclusion: The SEO Adventure Continues
Well, folks, we've embarked on quite the SEO adventure in 2023, and it's time for a quick pit stop to recap our journey. Buckle up as we revisit the key tactics that'll make you a digital road warrior, determined to conquer the ever-changing SEO landscape.
Recap of Key Tactics to Improve SEO Rankings in 2023
Content Awesomeness: Remember, content is still king. Serve up delicious, user-friendly content seasoned with strategic keywords.
UX Magic: Don't make users pull their hair out. Go mobile-friendly, speed things up, and design with users in mind.
Core Web Vitals Dance: Get your LCP, FID, and CLS moves down pat for a seamless user experience.
Mobile SEO Mania: Keep the mobile crowd happy; Google loves that.
Structured Data Sorcery: Sprinkle some schema markup magic for SERP wizardry.
E-A-T Vibes: Show off your expertise, be authoritative, and be as trustworthy as grandma's pie.
Backlink Ballet: Quality over quantity—dance like no one's watching.
Page Authority Showdown: Keep content fresh, and let social signals be your fan club.
Security Blanket (HTTPS): Protect your site like a champ, and users will trust you.
Voice Search Opera: Sing your content like Pavarotti for voice searches and snatch those featured snippets.
Local SEO Fiesta: Spice things up locally and get the party started.
Video Content Disco: Shake it up with videos. Users love a good show.
AI Mind Tricks: Stay ahead with AI and outsmart the algorithms.
Content Revival: Keep that content alive and kicking, even if it's been around for a while.
Social Media Jam: Play your social media cards right and score more points.
Continuing to Adapt and Evolve with the Changing SEO Landscape
The SEO landscape is like a fast-paced video game. To level up:
Stay Informed: Keep your eyes on the SEO prize by following industry news and blogs.
Tool Time: Arm yourself with SEO tools and use them wisely.
Competitor Spying: Peek over the fence to see what your competitors are up to.
Algorithm Agility: Stay nimble and adapt to the ever-changing algorithm dances.
Data-Driven Dazzle: Make decisions based on data, and you'll always be in the spotlight.
Maximizing Your Website's Visibility, Ranking, and Traffic
In the end, it's all about getting more eyeballs on your website, climbing those rankings, and boosting your traffic. By using the tactics we've discussed and staying flexible in this crazy world of SEO, you'll be on the path to digital domination in 2023. So, rev up those engines and let's hit the SEO highway for more success and adventures ahead!
FAQ
You've reached the end of our post, but your curiosity doesn't have to end here. Check out our Frequently Asked Questions (FAQ) section for quick answers to common queries. We've compiled this list to address your concerns and provide additional insights. If you have any questions that weren't covered in the article or need more details, this is the place to find them. We're here to make sure you have all the information you need, so feel free to explore our FAQ section for further clarity and assistance.
What is SEO?
SEO stands for Search Engine Optimization. It is the practice of optimizing your website to increase its visibility on search engines and improve its organic (non-paid) rankings.
How does SEO work?
SEO works by making changes to your website design and content that make it more attractive to search engines. This includes optimizing your website for specific keywords, improving the loading speed, creating high-quality content, and building backlinks.
Why is improving SEO important?
Improving SEO is important because it helps your website rank higher in search engine results pages (SERPs), which leads to increased visibility, organic traffic, and potential customers or clients.
What are keywords?
Keywords are the words or phrases that people type into search engines when looking for information, products, or services. They are an important aspect of SEO as they help search engines understand the relevance of your website to a particular search query.
How can I improve my website's SEO rankings?
There are several ways to improve your website's SEO rankings, including optimizing your on-page content, improving your website's loading speed, creating high-quality and relevant content, building backlinks, and using SEO tools to track your performance.
What is on-page SEO?
On-page SEO refers to the optimization of individual web pages to improve their rankings on search engines. This includes optimizing meta tags, headings, URL structure, keyword usage, and content quality.
How can I optimize my website's loading speed?
To optimize your website's loading speed, you can compress images, minify CSS and JavaScript files, enable browser caching, reduce the number of plugins and scripts, and choose a reliable hosting provider.
What is backlink building?
Backlink building is the process of getting other websites to link to your website. Backlinks are important for SEO as they signal to search engines that your website is trustworthy and authoritative.
How can I create high-quality content?
To create high-quality content, you should focus on providing valuable and informative information that is relevant to your target audience. Use proper grammar and spelling, include engaging visuals, and format your content for readability.
How long does it take to see results from SEO?
The time it takes to see results from SEO can vary depending on various factors such as the competitiveness of your industry, the quality of your SEO efforts, and the search engine algorithms. Generally, it can take several months to start seeing noticeable improvements in rankings and traffic.